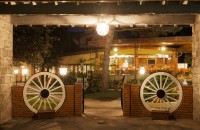 Restaurant & Lounge-Bar
A Mediterranean taste at the Hermitage Hotel & Resort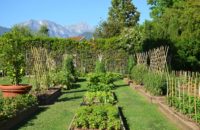 The Greenery & Pool Bar
A casual meal with fresh products from our vegetable garden.
The Greenery & Pool Bar is located in a separate part of the hotel and it faces the swimming pool with a large shaded terrace. The Hermitage Hotel Bar is the perfect place to taste coffee and drinks during the day. The bar becomes then an informal restaurant at Hermitage Hotel for light lunches: light dishes from our menu like our Bio salad, a rich Club Sandwich, home made cakes and ice-creams and an ad-hoc designed children's menu.
For dinner, the lush greenhouse The Greenery & Pool Bar offers to our guests different proposals according to the territory and the season. The fresh ingredients are taken from our vegetable garden, handled by our expert gardeners.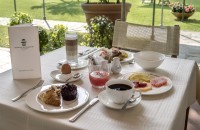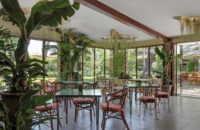 In the veranda overlooking the garden, a rich breakfast buffet is prepared to offer our guests a special good morning!
Fresh local ingredients are used to prepare local salty and sweet specialties, which are made every morning by our pastry chef.
Directly from our poolside bar, enjoy a relaxing cocktail while floating in the pool.
At sunset an aperitif before dinner is a "must" and after dinner at our candle lit bar chill out slipping the barman's specialties.
As alternative guests have access to the Augustus Hotel & Resorts whereby they can have dinner at La Fontana e La Sirena which cater for an elegant meal offering an à la carte menu.
Lunches can be enjoyed at the Augustus beach club where there are two options: a casual meal at the Bamba Chill or at the Bambaissa, an exclusive restaurant where you can have an à la carte sit down meal overlooking the Mediterranean sea.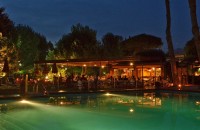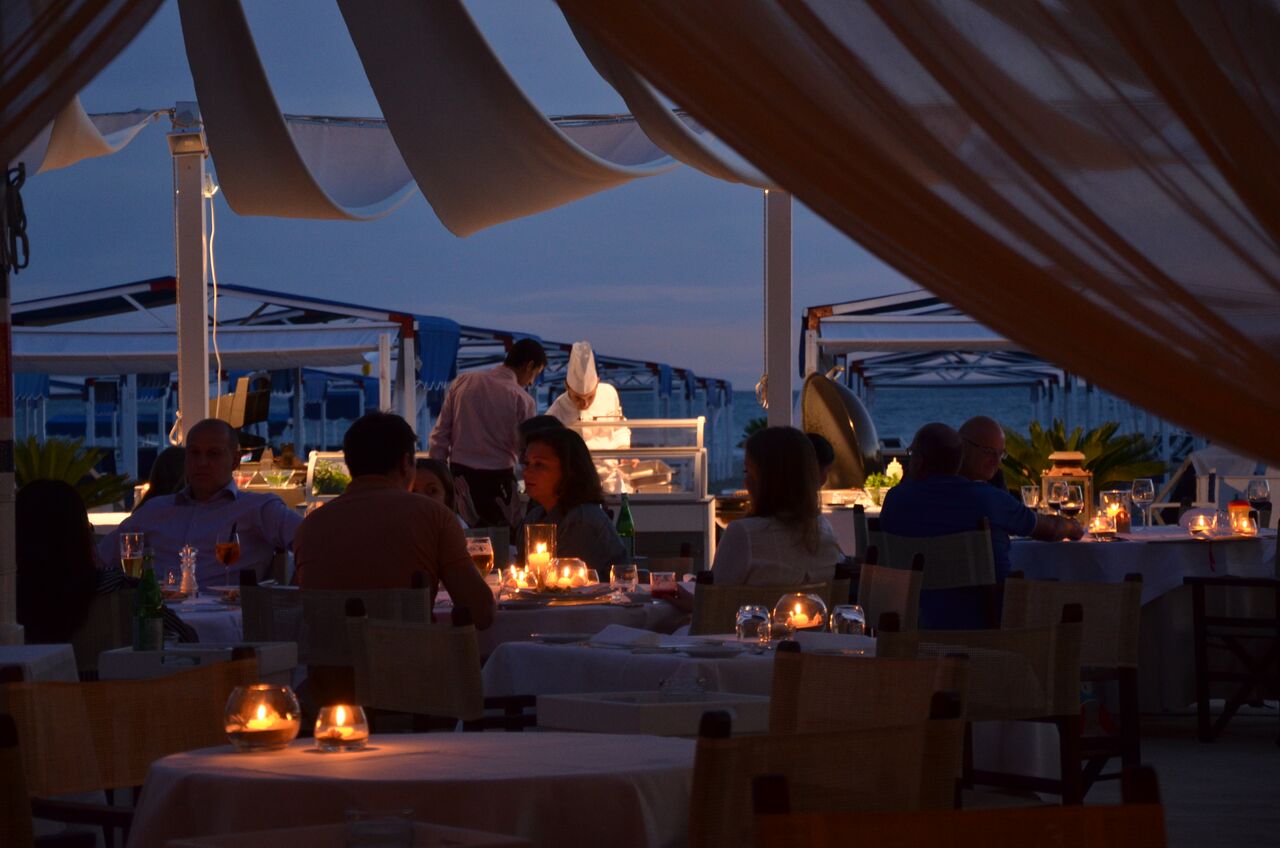 Bambaissa
Restaurant on the beach
The Bambaissa restaurant on the beach, with its veranda overlooking the sea of Forte dei Marmi, is one of the most finest kitchens of Versilia for candlelit dinners.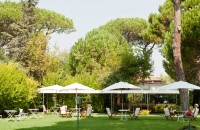 Breakfast area
Hermitage Hotel & Resort devotes ample space and special care to the most important part of the day! A rich international buffet is complemented by many local specialties, from typical sweet and savory pies to cured meat and cheeses, to seasonal biological fruits.
Rich in choice for those who want gluten free products or for meeting specific diets.
Breakfast can be enjoyed in the veranda and on the terrace, which is immersed in the park's greenery.